We've curated a selection of our house calligraphy styles below. If you don't quite see what you had in mind, get in touch by clicking the Contact button below and we'll determine a style to complement your event. The calligraphy styles seen below are provided as an example.
Event calligraphy is priced by the envelope – outer envelope ($5.00) / inner envelope ($2.50).
Standard place cards (name only) begin at $2.50
Standard escort cards (name and table number) begin at $3.00
Looking for something a bit out of the ordinary? We love the opportunity to letter on something unique! Please email us with additional information (quantity, timeline, and material) for a custom quote. Occasionally we are able to accommodate rush orders for an additional fee, so please email us to determine availability.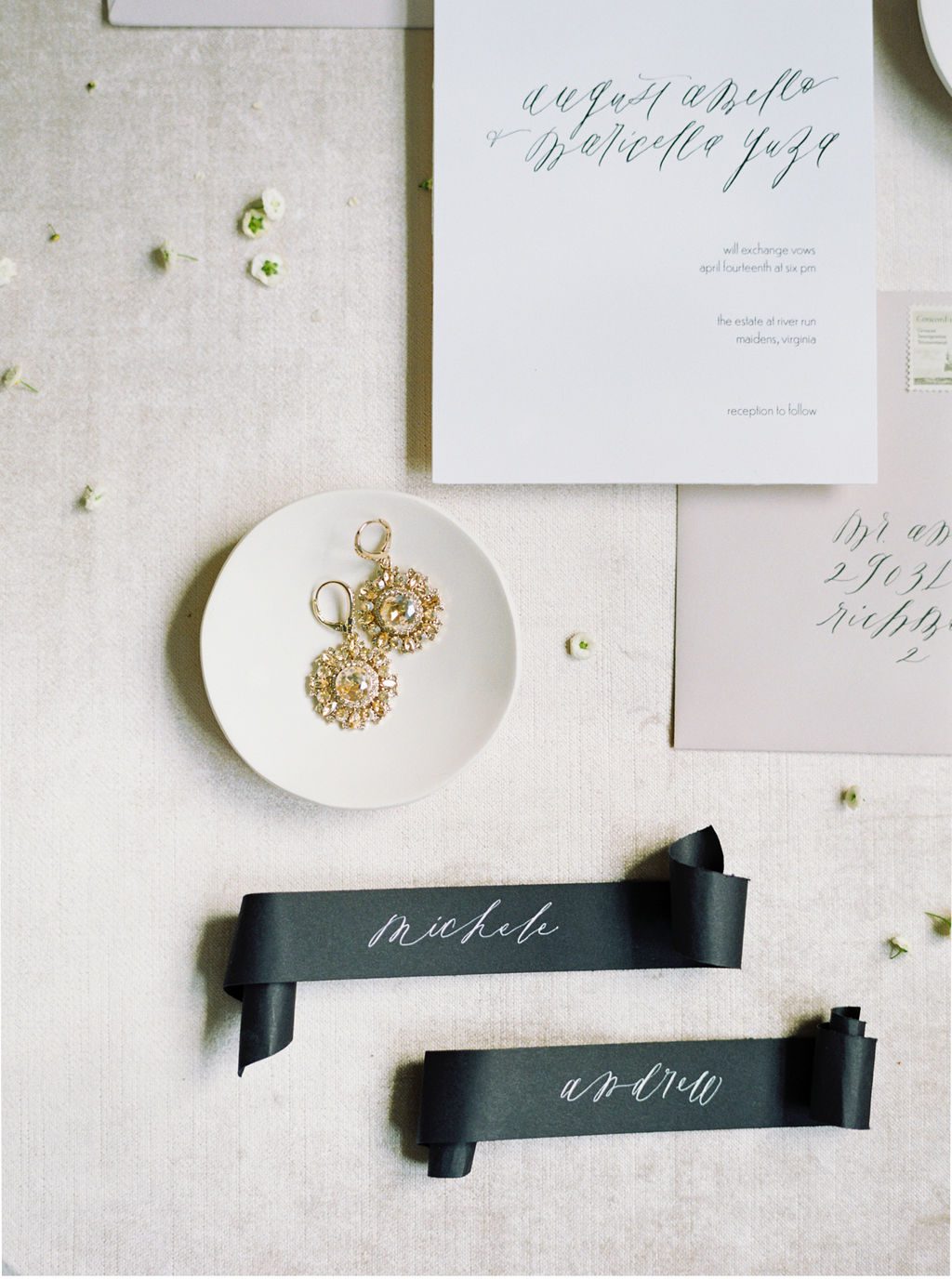 Please contact us using the button below.
We'll check the calendar and confirm availability.
You'll receive a custom estimate, contract, and invoice.
Interested in working together? Excellent – once the contract is signed and the 50% non-refundable retainer is completed, it's official!
Looking for stationery design?
In addition to my modern calligraphy services, I design fully custom invitations from my studio in Alexandria, Virginia. To look at our portfolio of previous stationery design, please click the button below. Have a few more questions? Reach out using the Contact button (above) to see if we're a match. I can't wait to hear your story!