Oh Eleven Studio specializes in telling your story through bespoke invitation suite design. Since wedding stationery is the first opportunity to connect with your guests, it's important to let them know what to expect – an incredible event! The most important part of invitation design is you. I love getting to know my clients and their story – each is so unique – before beginning the design process to make something entirely customized and refined.
Interested in working together?

Contact me using the button below. I can't wait to hear about you!
I'll check the calendar and confirm availability, then read through your story.
You'll get the estimate & contract, and if we're a match – you'll be able to complete everything online.
We'll discuss the finer details, you'll get a totally custom proposal. 
I design. You fall in love (again).
Hooray! It's all happening, we're printing.
I receive the goods, assemble, write your guests' names and addresses by hand.
Stamps on, off to the post office!
Your guests get super excited to find your invitation in the mail.
Party!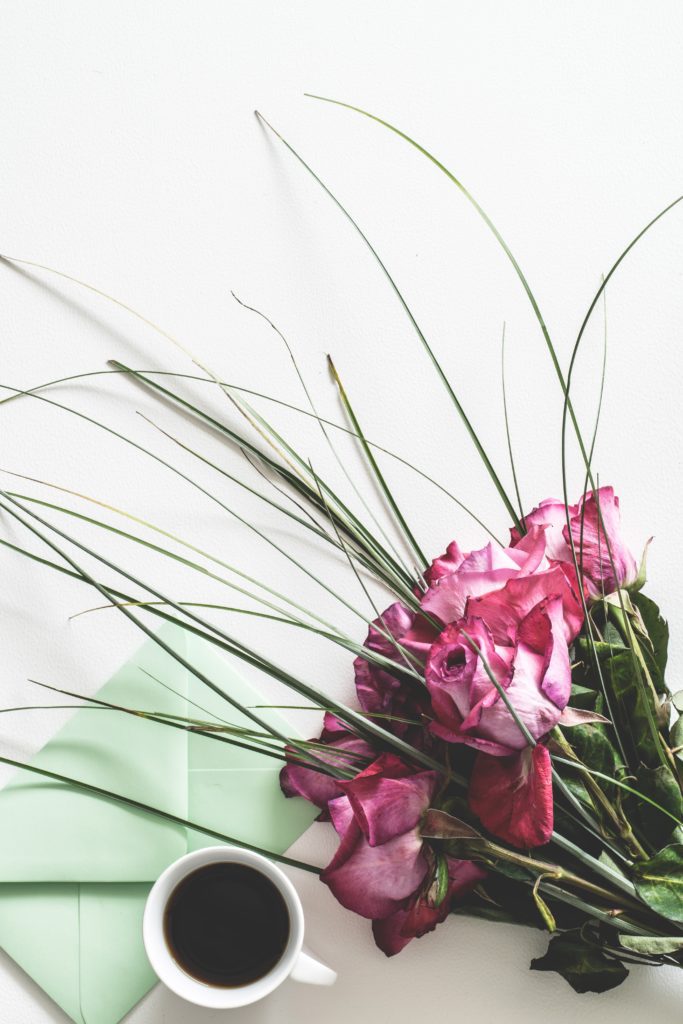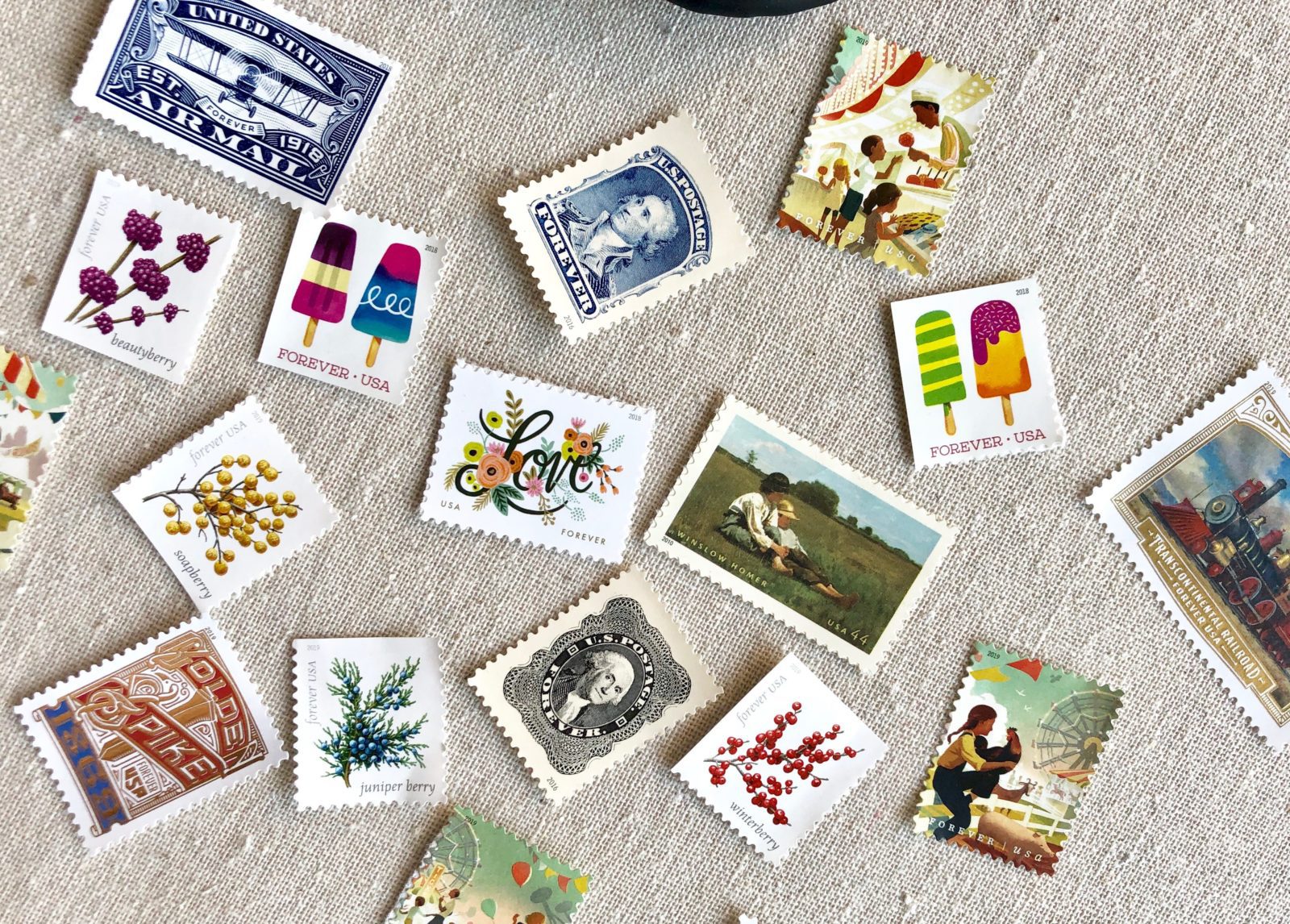 Hand painted accents
Hand torn edges
Wax Seals (custom or stock)
Curated vintage stamps
Venue / Architectural Illustrations
Botanical Illustrations
Vellum / Acrylic
Hand applied foil (gold, copper, silver)
Letterpress printing
Foil printing
Envelope liners
You'll find a few examples of my modern stationery and calligraphy I've created in my studio in northern Virginia, along with the descriptions of inspiration and materials used throughout the design process.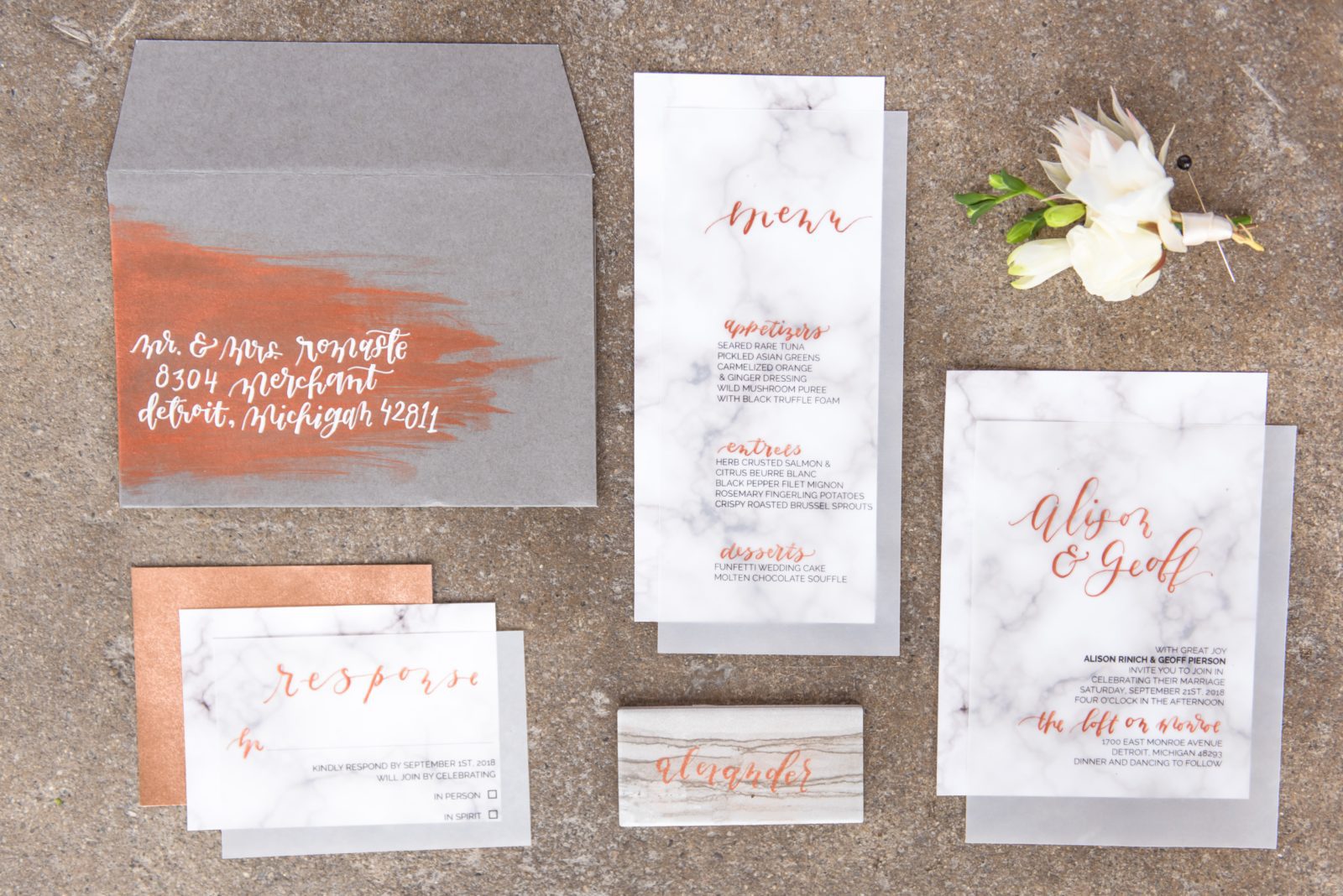 Alison & Geoff
Industrial modern loft, focusing on copper and marble accents.
Vellum overlay, marble background, with copper foil accents and custom mixed copper modern calligraphy.
Place card tile accented with marbling and copper modern calligraphy.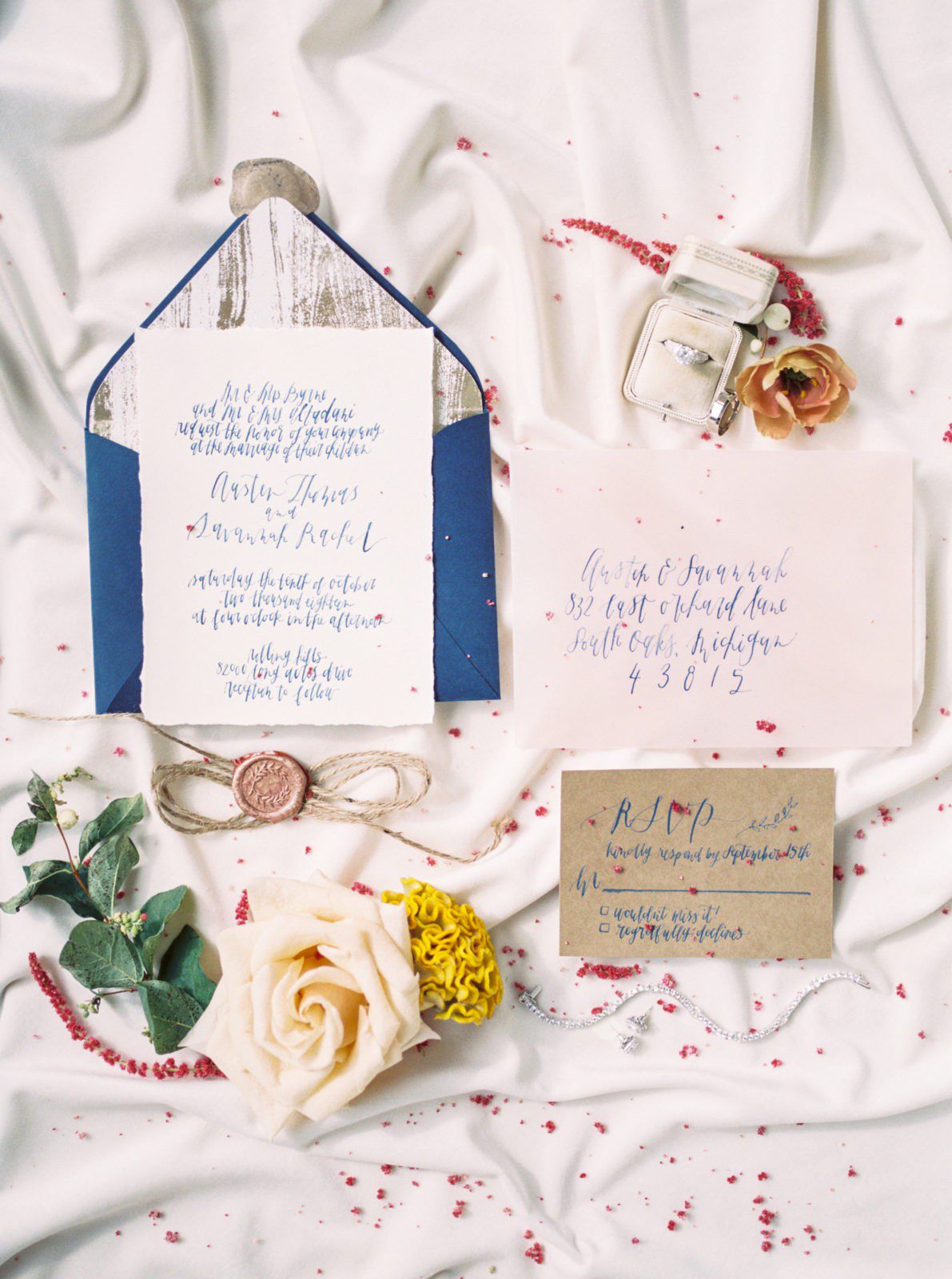 Austen & Savannah
Rustic Farmhouse inspired.
Unexpected pink vellum envelope with modern calligraphy.
Hand torn edge ivory invitation with full rustic calligraphy lettering, gold foiled wood envelope liner.
Kraft paper RSVP card, twine wrapped and sealed with laurel wreath wax seal.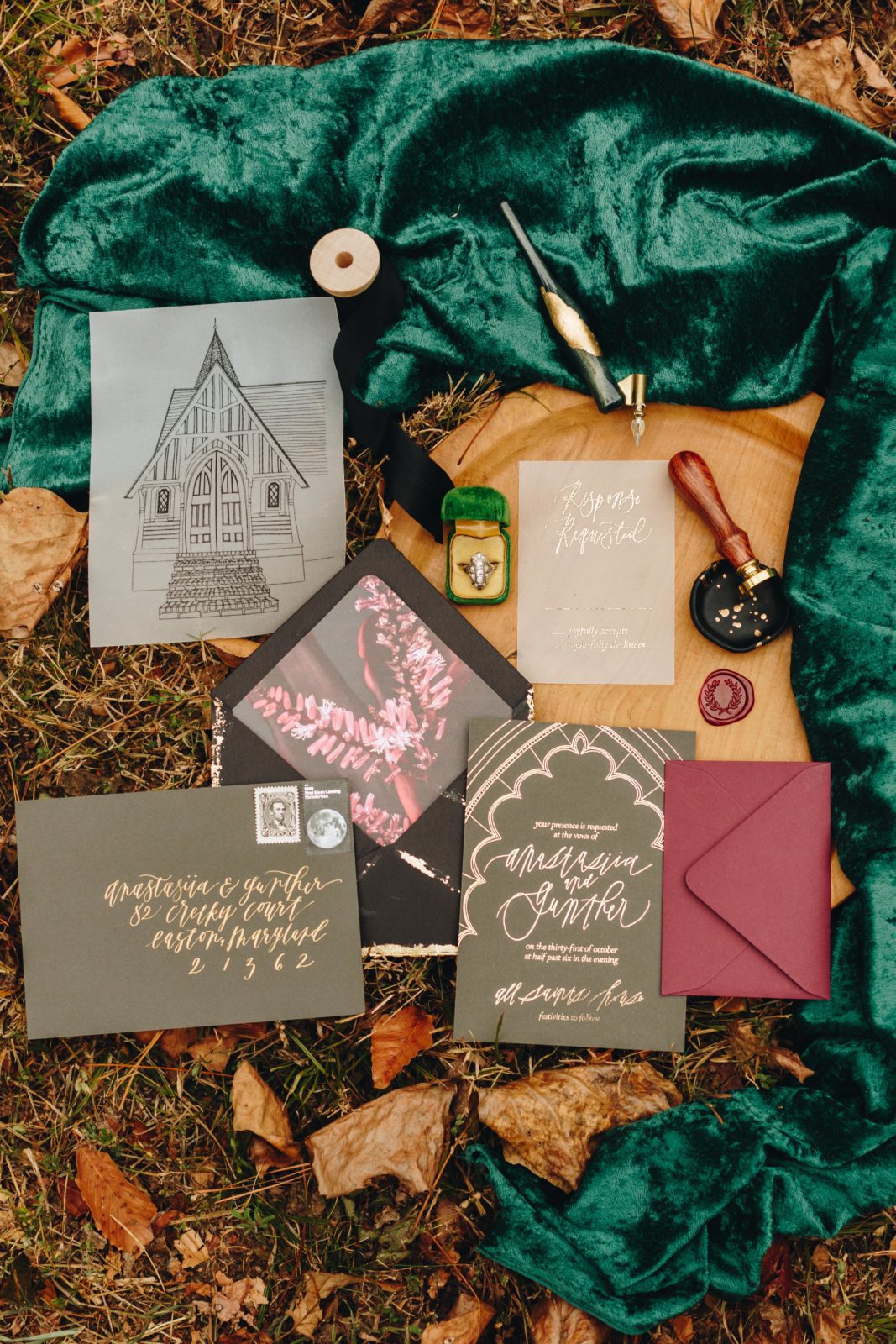 Anastasiia & Gunther
Luxuriously "Halloween" and Gothic Revival architecture inspired.
Deep color palette with greys, burgundy, black and gold foil.
Black outer envelope embellished with gold foil. Vellum response card with gold foil.
Modern calligraphy outer envelope. Hand drawn venue illustration.
Invitation includes hand drawn gothic revival inspired arches.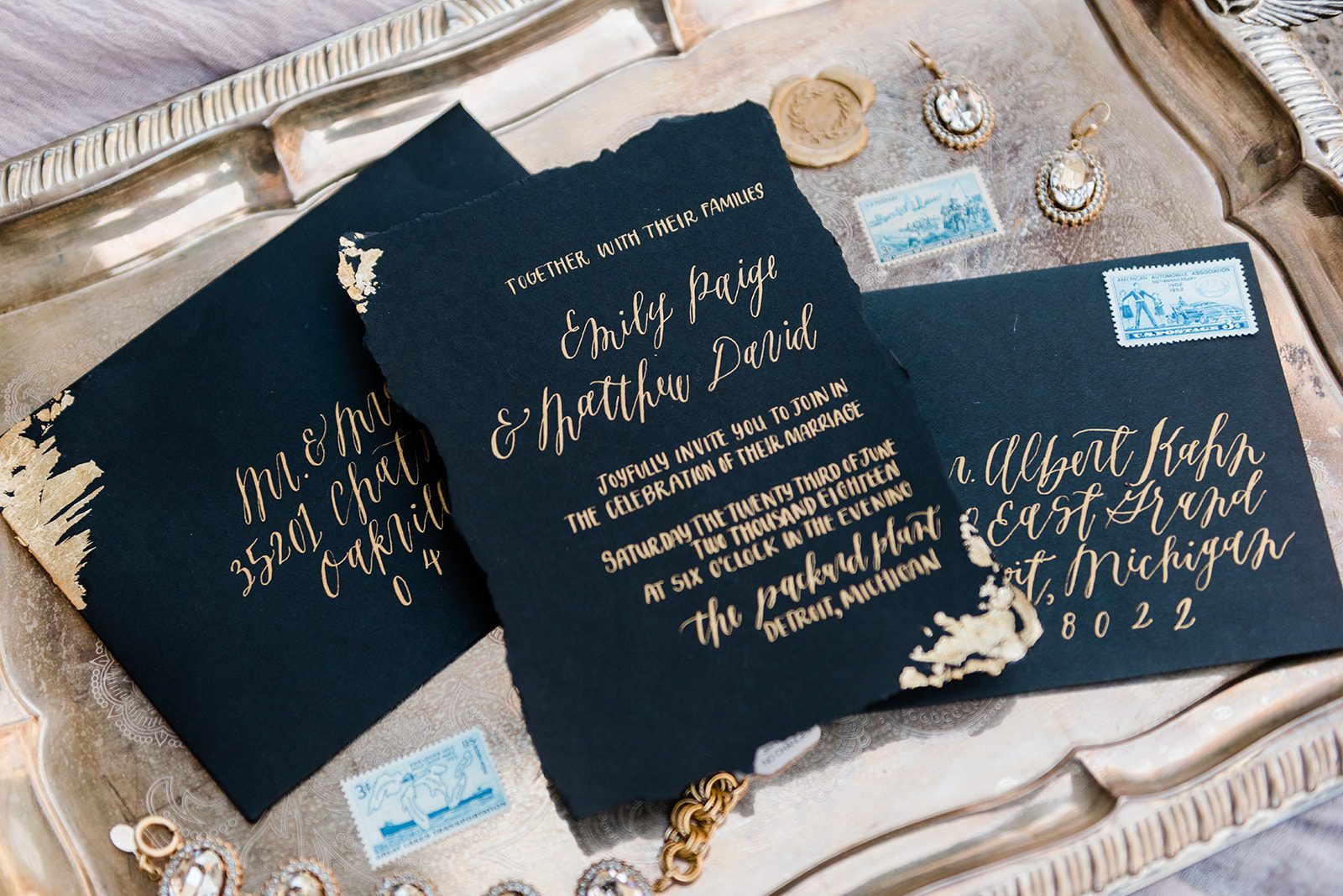 Emily & Matthew
Inspired by the revival of The Packard Plant.
Hand torn edges on black cardstock.
Luxurious modern calligraphy in gold accented by hand placed gold foil, used to mimic the crumbling - yet incredibly organic beauty - of the surroundings at the plant.
This suite, including the bar signage, was inspired by the plant. Read more by clicking the button below.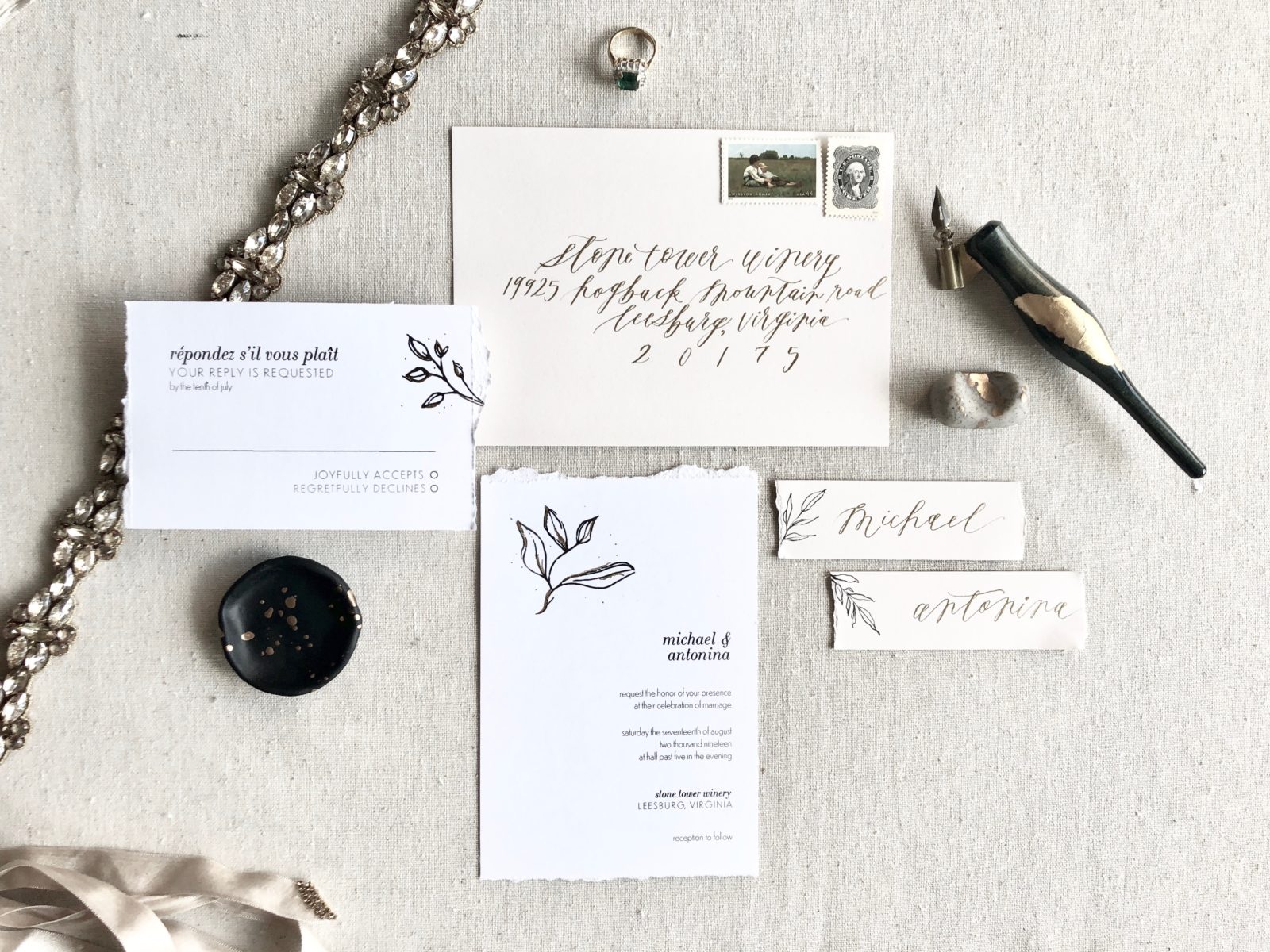 Michael & Antonina
Modern, minimal design with accents of greenery.
Hand drawn greenery illustrations, blush outer invitation envelope with gold modern calligraphy.
Hand torn edge invitation, response card and place cards.
Interested in custom stationery designed by Oh Eleven?

Please use the Contact button below to begin the process. I cannot wait to hear your story and design with you!