We pride ourselves on creating fonts tailored to your style and event. If you don't quite see what you had in mind, get in touch with us and we'll be happy to work off your sample. The calligraphy styles seen below are provided as an example.
Event calligraphy is priced by the envelope – outer envelope ($4.00) / inner envelope ($2.00).
CHARLEVOIX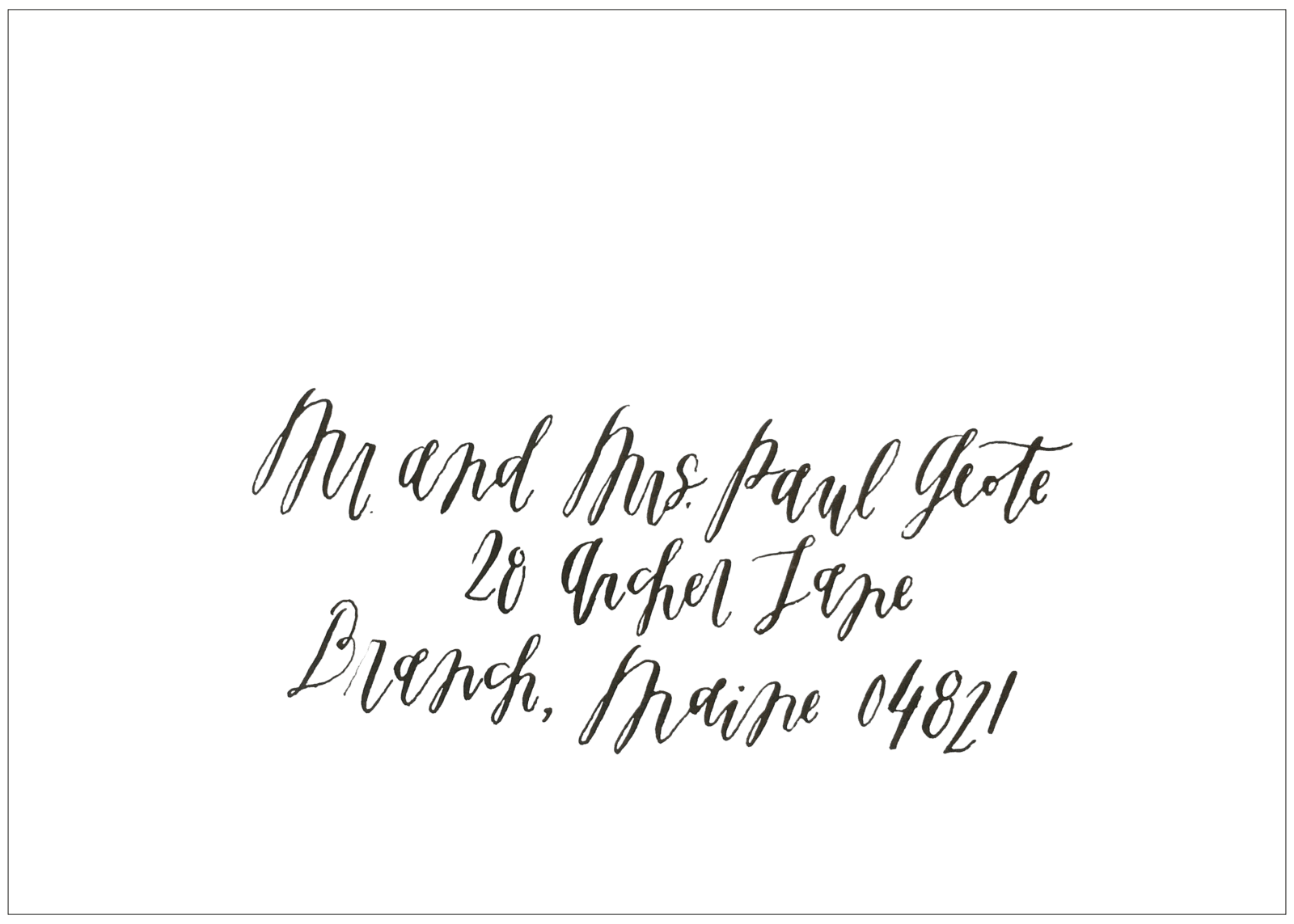 FRENCH FARM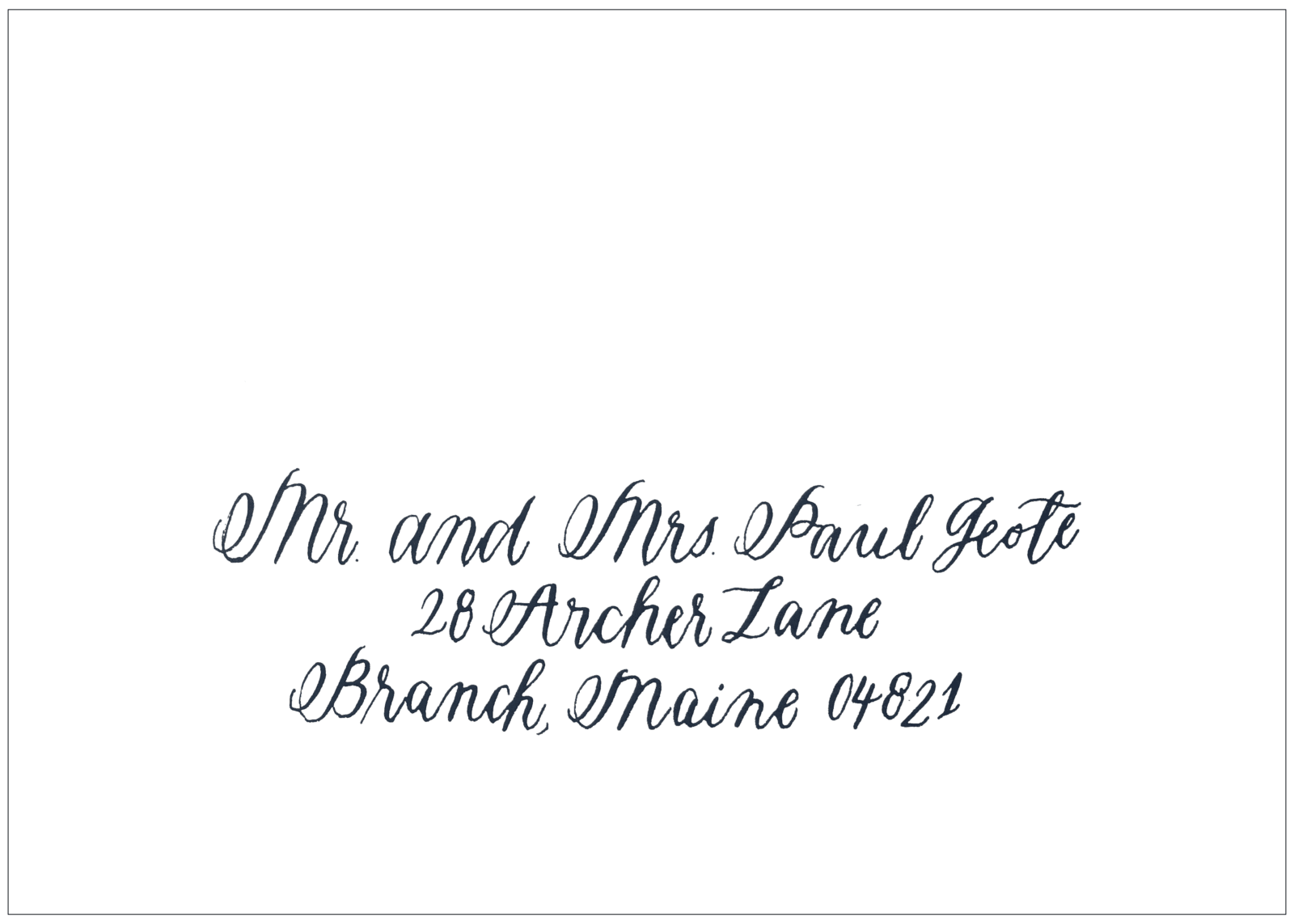 PIATT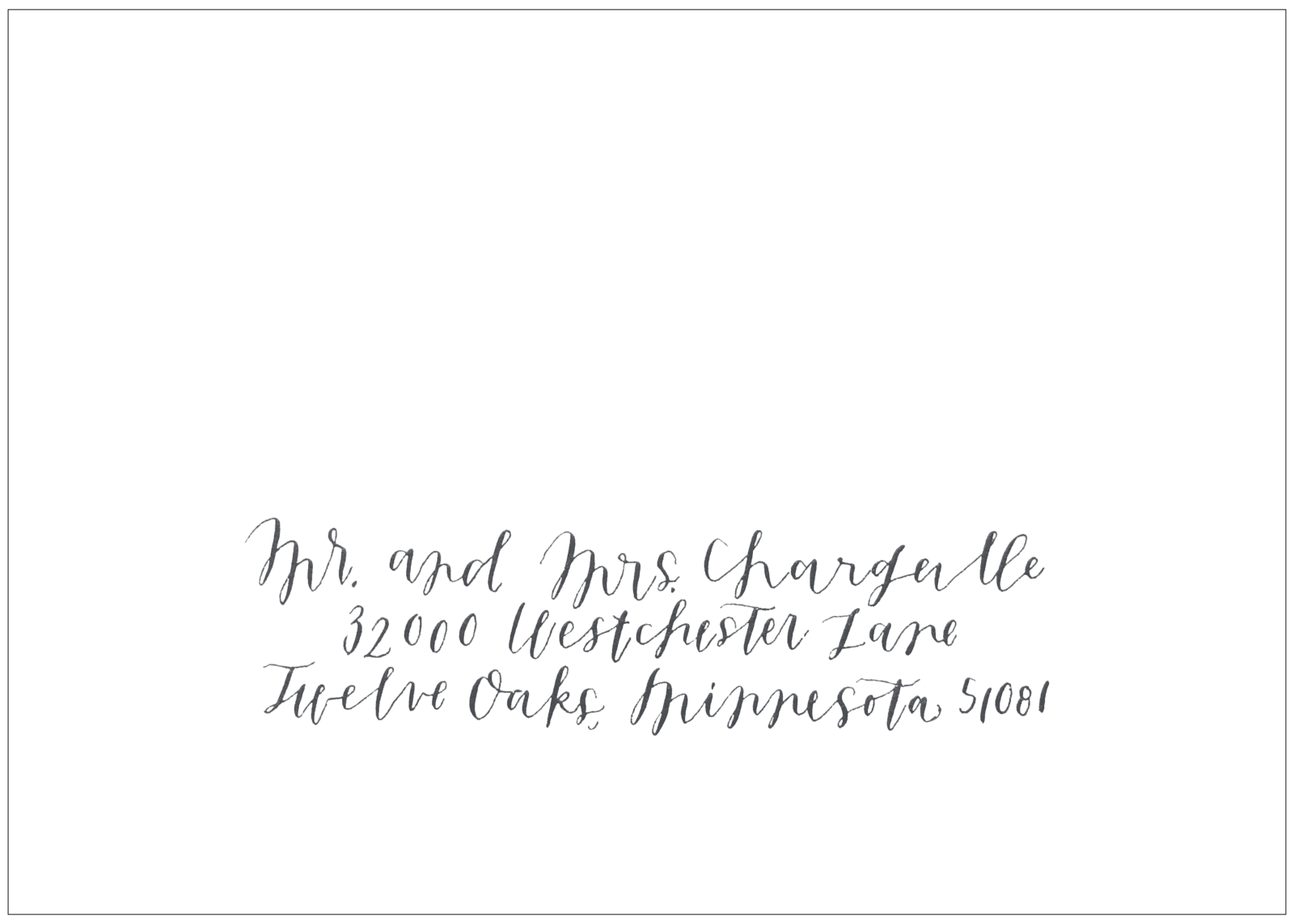 PLUM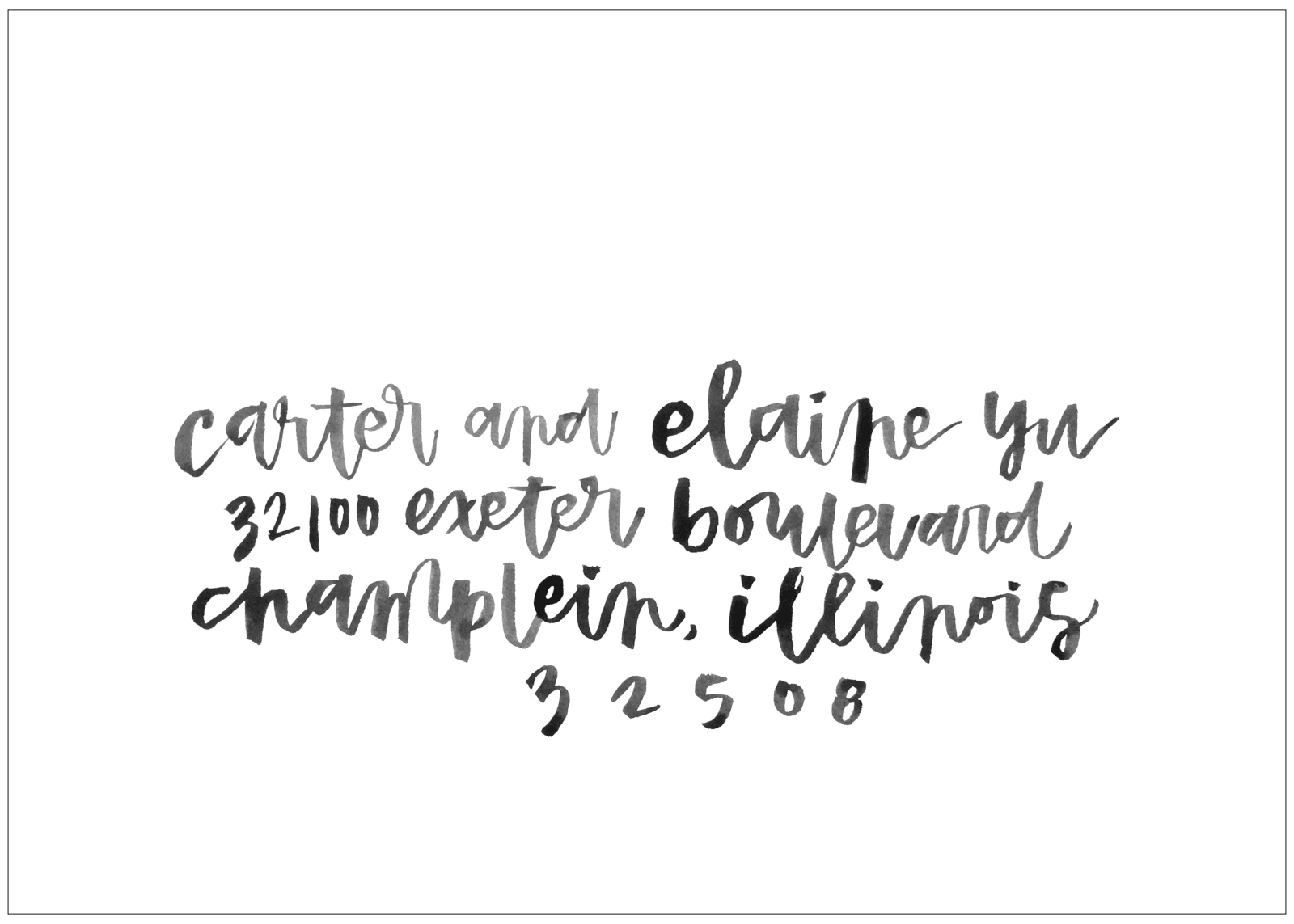 PORTAGE
Zip Code Styles
When selecting a font style, please consider a preferred zip code style – inline, expanded or dropped.
inline zip code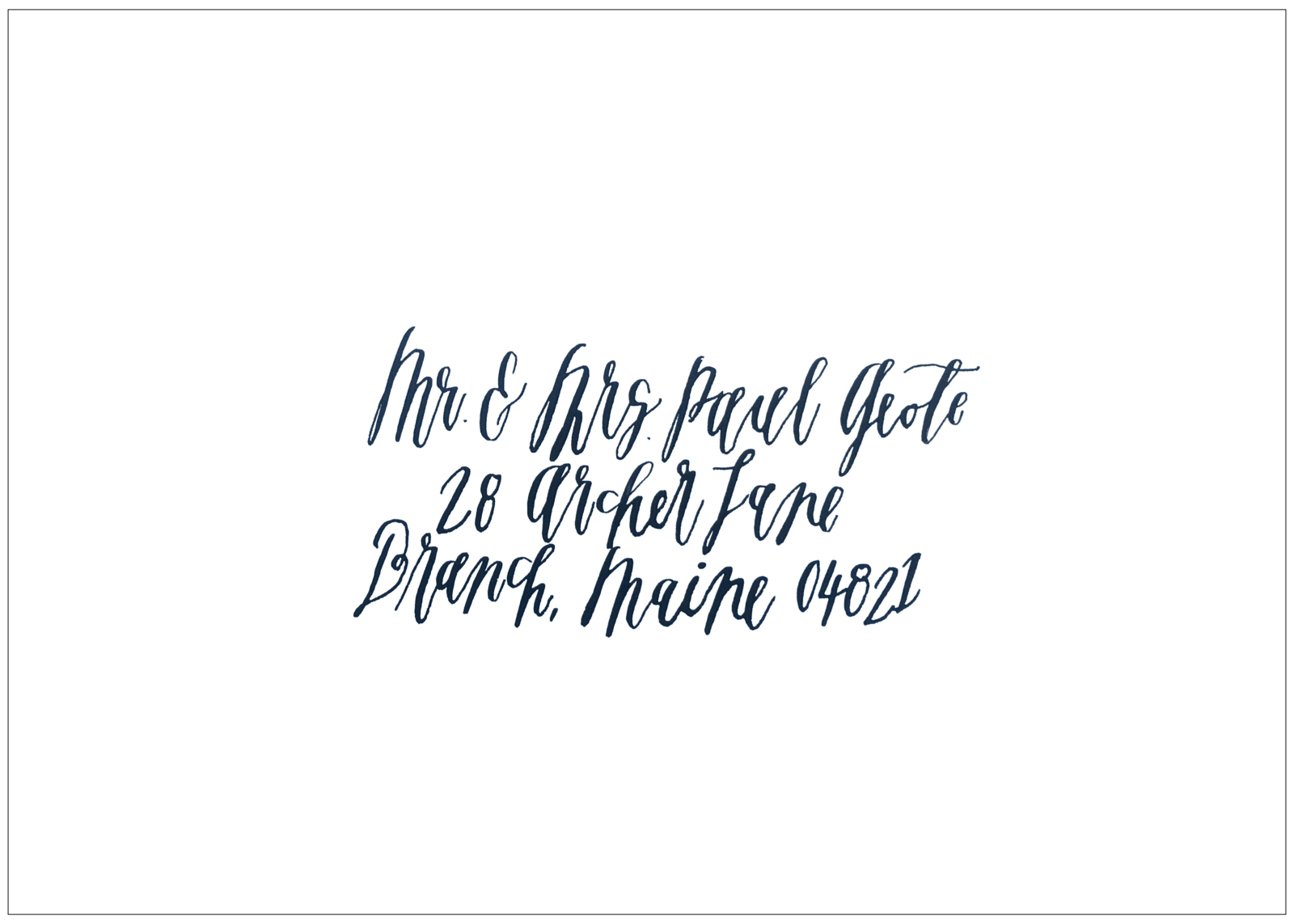 expanded zip code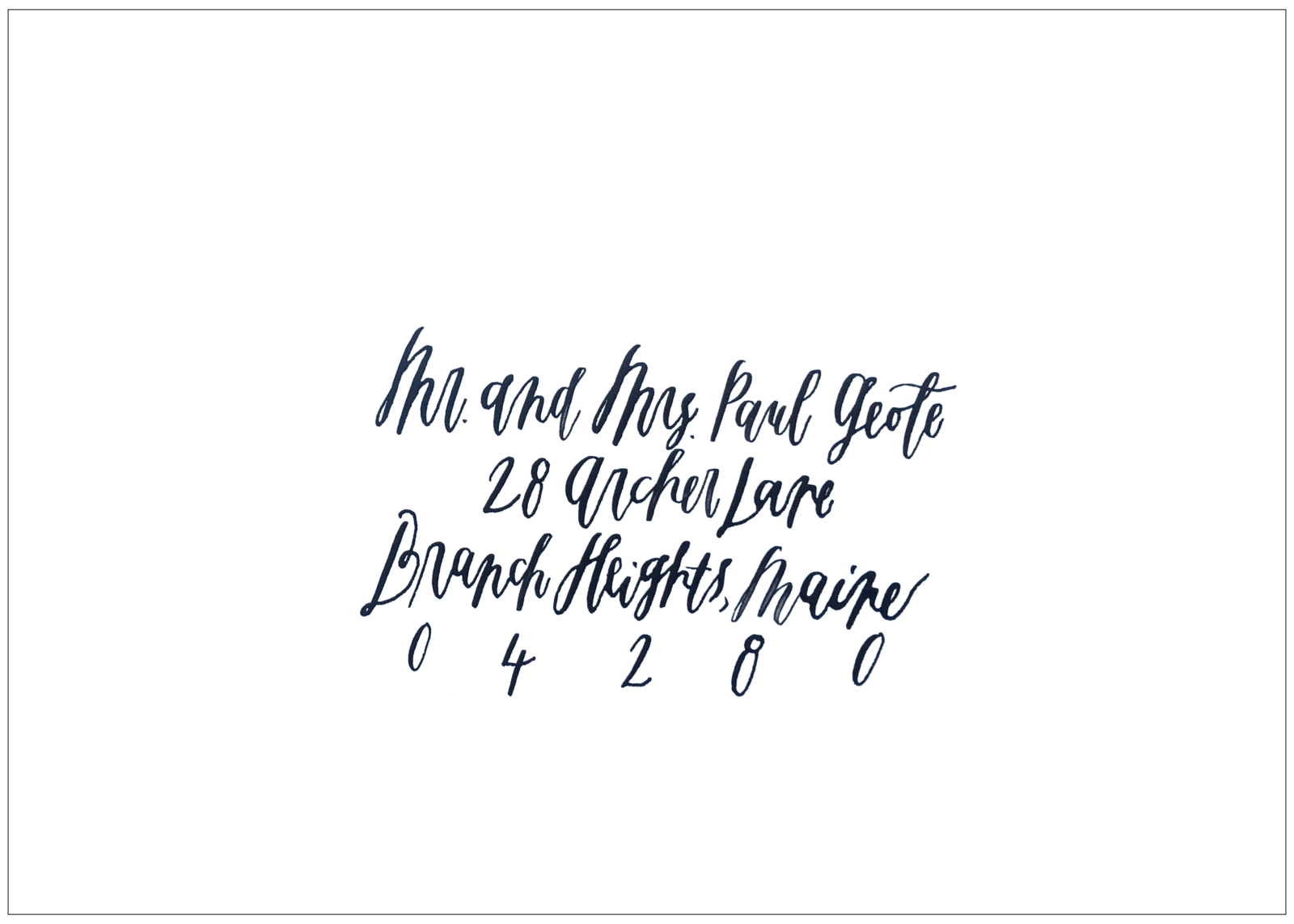 dropped zip code